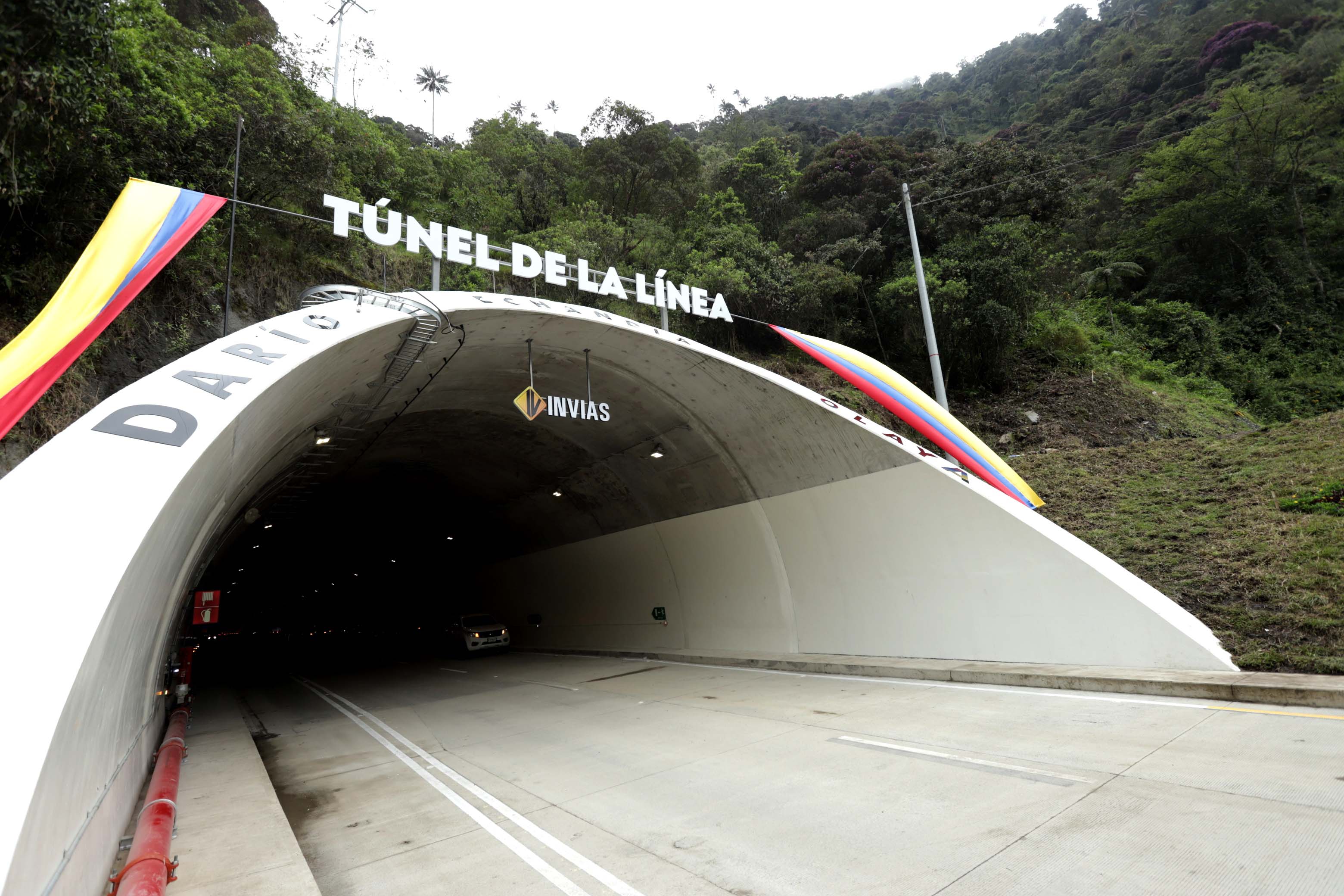 Photo courtesy of the Ministry of Transport - Invías
Over 6 thousand tons of Ternium steel used in reinforced concrete were supplied by the company to build the La Linea highway tunnel, the ambitious infrastructure project linking the center of the country with the Colombian Pacific.
On September 4, President Iván Duque, accompanied by Vice President Marta Lucía Ramírez and members of the cabinet, inaugurated the Tunel de la Línea, the longest tunnel in Colombia – and in Latin America – linking the municipalities of Cajamarca (Tolima) and Calarcá (Quindío). The mega-project received a total investment of 2.9 billion Colombian pesos, equivalent to over USD 700 million.
According to President Duque, La Línea is the most important infrastructure work in the history of Colombia and will become a symbol of the country's ability to push ahead even in difficult times. The president recalled that "it took almost a decade for the project to reach 56 percent of completion, and, now, in two years, we finished the remaining 44 percent, delivering it to the country and showing that this is one of the most important works in our country's history."
Photo courtesy of the Ministry of Transport - Invías
The tunnel is 8.65 kilometers long and is perhaps the most complex part of the mega highway project called Cruce de la Cordillera Central, involving more than 60 works, including 3 crossroads, 31 viaducts, a second open-air carriageway and 25 tunnels.
La Linea is one the leading large-scale infrastructure works long awaited by the freight transport sector. It will contribute significantly to Colombia's competitiveness at regional level, improving working conditions for thousands of freight vehicle drivers traveling from the southwest to the center of the country across the mountains. La Linea means they can now make the trip far more efficiently, comfortably and safely.
"The entry into operation of the La Línea offers users significant savings in time and operating expenditure, enhancing the country's competitiveness by reducing logistics costs. As the actors in the value chain begin to streamline their processes, both at origin and at destination, we will see major improvements in productivity in line with the optimization of freight transport costs," explained Luz Adiela Jaramillo, Construction Manager for Ternium in Colombia.
Photo courtesy of the Ministry of Transport - Invías
Along with the La Línea, the Government has also delivered 4 tunnels, 5 viaducts, 2 road interchanges and 13.4 kilometers of new roadways making up part of the dual carriageway linking the municipalities of Cajamarca and Calarcá.