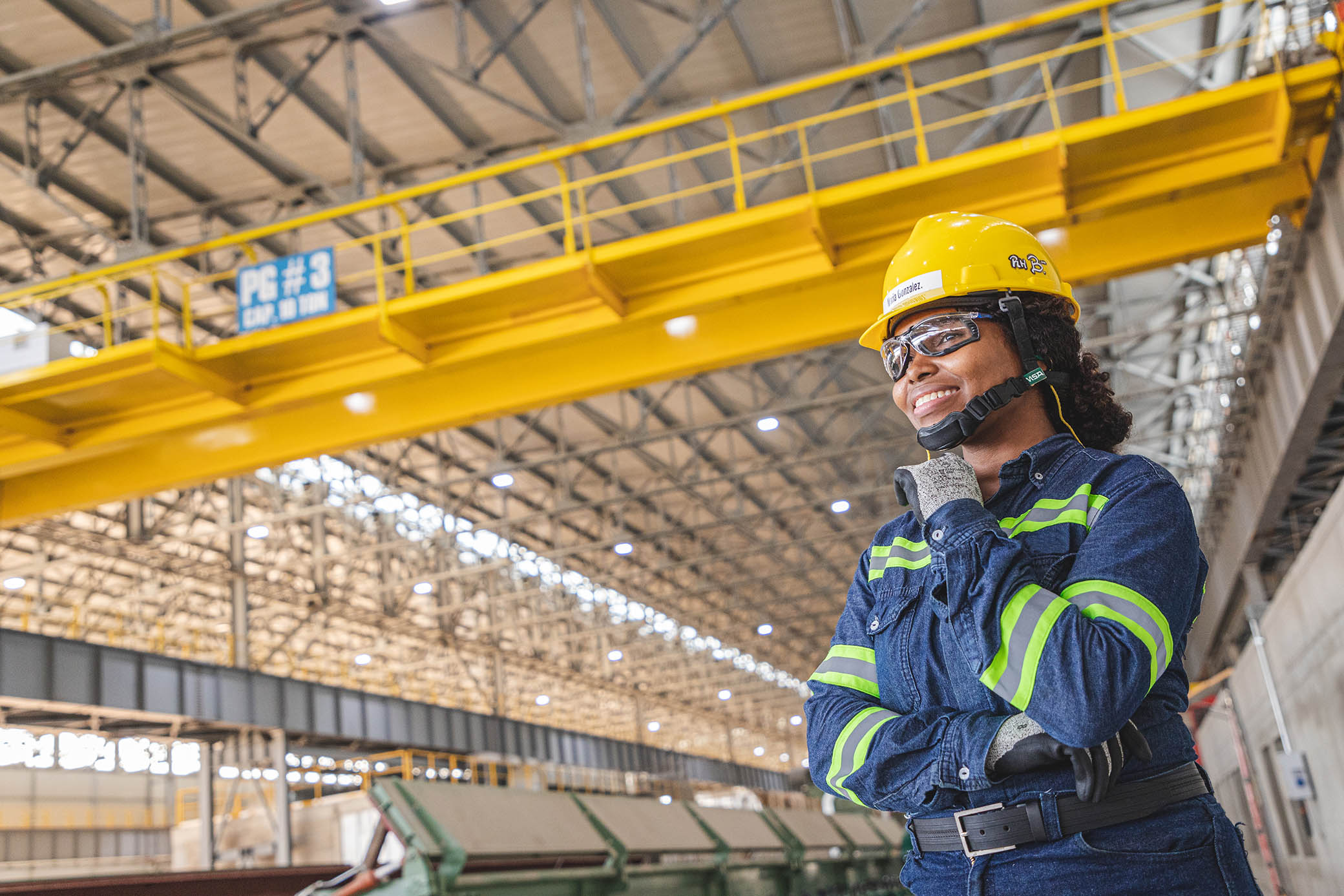 Sebastián Castro, General Director of Ternium Colombia, presented the company's progress on the program for gender equality to the Presidential Advisor on Women's Equality.
On September 11th, Sebastián Castro, General Director of Ternium Colombia, met with Gheidy Gallo, Presidential Advisor on Women's Equality and other cabinet members to present the Diversity Program that has been implemented in the company since 2018 and its developments on the matter of gender equality.
Castro recognized the efforts made within the company to procure equal employment opportunities for both men and women and harassment-free work environments, especially in a traditionally male-dominated industry such as steel manufacturing.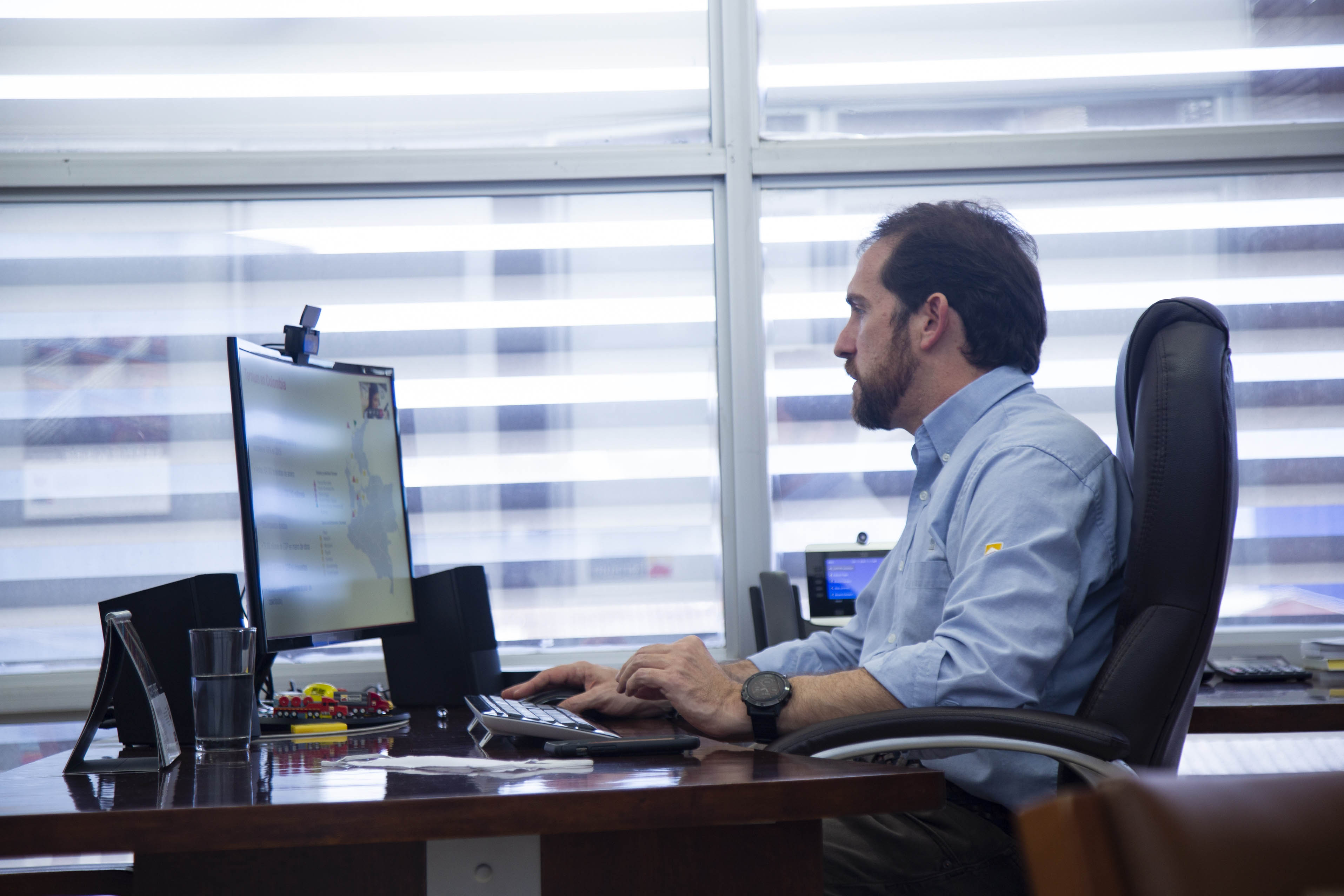 This awareness within the company has been reinforced with workshops, discussion groups on diversity, online courses, endorsement of telecommuting, and short videos to reflect on unconscious bias in behaviors that affect diversity, motherhood, and pay equity.
The Director pointed out that 43% of the 143 women who work at Ternium hold administrative positions, but the goal is to close the gender gap to a 50% by giving them more opportunities to grow professionally. In addition, he mentions that four of the eight members of the executive team are women.
"We are not only convinced that we want to implement gender equality, but to advocate for its implementation in Colombia, hoping that more companies will join the initiative as well", added Castro.
Efforts for closing gender gaps are now focused on the areas of operations and management, although significant progress has been achieved on personnel recruitment for the new plant in Palmar de Varela, Atlántico.
"I'd like to thank Ternium for their willingness to invest in the country and for this outstanding practice towards gender equality. Moreover, I'd like to emphasize this economic matter, as COVID-19 has had an extreme impact over women", added Gheidy Gallo, Presidential Advisor on Women's Equality.
She explained that, according to a recent study by the National Administrative Department of Statistics (DANE, for its acronym in Spanish), the female unemployment rate is 26.2% nationally, which is 10 points above men approximately. She stated that, in these five months of the COVID-19 pandemic, 60% of women that are unemployed are mainly because they had to quit to focus on housework or because they don't have anyone to take care of their children.
"Government priority is the economic and employment recovery. We have created the Plan of Employment Generation and Business Venture for Women (GEMA, for its acronym in Spanish), and we are currently working with local authorities, labor unions, the private sector, and women organizations to build strategies for increasing employment, especially in cities with inferior employment rates such as Neiva and Ibagué", added the Presidential Advisor.
At the end of the meeting, which was also attended by María Juliana Ospina, Director of the ANDI Steel Manufacturers Committee, and from Ternium, Martín Ceballos, Director of HR, and Eliana Alzate, Head of Communications, the parties reaffirmed their commitment to build joint strategies to visualize and continue promoting gender equality and the inclusion of women in the steel industry in Colombia.